Welcome to
Thurlestone golf club
Situated in an 'Area of Outstanding Natural Beauty', Thurlestone is a fantastic location to play golf and tennis.
Running along the stunning coastline of Bigbury Bay, this Harry Colt designed course is a mix of links and cliff-top terrain with the latter providing breath-taking views of the legendary Thurlestone Rock to the East and the beautiful Avon Estuary and Burgh Island to the West.
The course is one of the most exhilarating with majestic rocky seascapes above the coves where smugglers used to operate. It is also ideal holiday golf - not too severe, with quite generous fairways but the wind, of course, can blow with a vengeance.
Course Info & Weather
Thurlestone Golf Club have a comprehensive frost policy on both leaf frost and ground frost. For further details of this policy please click here.
Course Status
Thurlestone Golf Club: Course Open - No Trolley or Buggy Restrictions...
Wed 26
4ºC

Thu 27
5ºC

Fri 28
7ºC

Sat 29
8ºC

Sun 1
3ºC

Thurlestone Golf & Tennis Club
FANTASTIC WINTER MEMBERSHIP
OFFER £349
Includes full entrance fee and subscriptions
From 1st January 2020 to 30th April 2020
Further Reductions for Under 35's
NO FURTHER ENTRANCE TO PAY
Thurlestone Golf Club Privacy Policy can be found by clicking this link
Thurlestone win the Dartmoor League Shield
Sunday 19th January 2020
Thurlestone start off the season with Dartmoor League Shield win. Players from 15 clubs around South Devon met to play for the postponed Dartmoor League Shield at Thurestone Golf Club on Saturday. Play was delayed by 45 minutes due to a heavy frost but as the frost was burnt off the sun shone and the usual Thurlestone wind grew in strength making it a difficult day for golf. Scoring was tough and the individual winner was Thurlestone's Malcolm Toone with a great score of 38 pts, 3 ahead of his closest rivals. The team event for the Dartmoor League Shield was also won by Thurlestone, for the first time. Malcolm Toone's great score being added to by other team members Craig Blount and Tony Adams. Let's hope this great start will lead to success for the team in the league this year.
Parker team played the Quarter r finals against Teignmouth
Saturday 20th July 2019
The Parker team played played the quarter final against Teignmouth at Yelverton on Friday , the weather was misty , with frequent long showers and failing light. In Match one, Steve Pike and Darrell Day lost on the 19th. Match 2 Chris Jones (Captain) and Dave Eva won 8/7, in Match 3 James Mitchell and Kevin Mingo won 2up. They now go on to Finals Day on the 1st September  held at a neutral venue yet to be advised, with the Semi finals played in the morning followed by the final in the afternoon,well done the team
The Parker team beat Teign Valley 3-0 at Churston.
Friday 21st June 2019
Thurlestone team played Teign-Valley  at Churston Golf Club on Thursday in the Devon County Parker Trophy knockout which is off Scratch. The weather was good and the sun shone, the course was looking good and playing well.Thurlestone won 3-0 matches. Out first was Steve Pike and Darrell Day who won 4/2, then Chris Jones (Captain) and Dave Eva won 3/1, last out were Kevin Mingo and James Mitchell who won 7/5. Well done to the team.
Thurlestone v Senior Golfers' Society
Thursday 23rd May 2019
Senior Golfers' Society visit Thurlestone Golf Club. Thurlestone Golf Club, under the guidance of Club Captain Mike Doyle, hosted one of the most prestigious Senior Golfing Societies in the UK when they hosted the Seniors Golfers' Society last Monday and Tuesday.
Read More...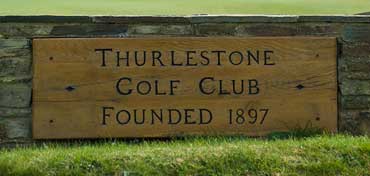 If you are looking to join a Club ranked in the Top 100 in England with a challenging course that will have you returning for years to come, then you must experience Thurlestone and all it has to offer.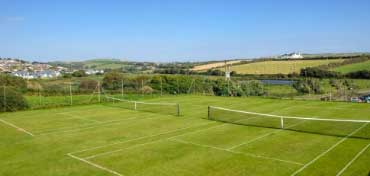 As well as a magnificent 18-hole course, the Club also boasts two hard tennis courts and ten grass courts - the highest number in the whole of the South West.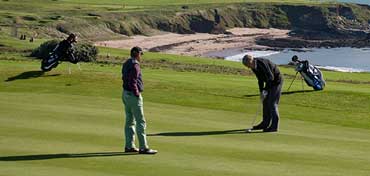 All visitors are given the friendliest of welcomes at Thurlestone Golf Club and we will strive to give you an excellent golfing experience from the moment you arrive.