Welcome to
Thurlestone golf club
Situated in an 'Area of Outstanding Natural Beauty', Thurlestone is a fantastic location to play golf and tennis.
Running along the stunning coastline of Bigbury Bay, this Harry Colt designed course is a mix of links and cliff-top terrain with the latter providing breath-taking views of the legendary Thurlestone Rock to the East and the beautiful Avon Estuary and Burgh Island to the West.
The course is one of the most exhilarating with majestic rocky seascapes above the coves where smugglers used to operate. It is also ideal holiday golf - not too severe, with quite generous fairways but the wind, of course, can blow with a vengeance.
Road Closure - Monday 13th june-Friday 17th June
The road to Thurlestone is scheduled for closure for the above dates. Please re-direct for the golf club via South Milton.
Course Info & Weather
Thurlestone Golf Club have a comprehensive frost policy on both leaf frost and ground frost. For further details of this policy please click here .
Course Status
Thurlestone Golf Club: Golf Course Open - No Trolley or Buggy Restrictions..
Sat 20
21ºC

Sun 21
21ºC

Mon 22
22ºC

Tue 23
15ºC

Wed 24
15ºC

"Thurlestone Golf Club encourages members and visitors to use wooden or bamboo tees and refrain from using plastic tees"
Club vs Bigbury (away) - Avon Lantern return match
Monday 30th May 2022
Club vs Bigbury away -Avon Lantern return match The men's team were successful at defending their possession of the Avon Lantern after the away match at Bigbury on Sat 28 May.
Read More...
Professional Day well supported with plenty of prizes
Saturday 21st May 2022
On Saturday eighty members played in the Professional's Day which also celebrates the 10th Anniversary of Steve White being our Pro at Thurlestone. Eighty four members played in teams of four players In a Vegas Scramble.
Read More...
The Kingsbridge Estuary Rotary Club day makes £6,000 for charity
Thursday 19th May 2022
On Thursday the Rotary Club of Kingsbridge Estuary had a charity day at Thurlestone with 108 entries. The overall winners were the Jades team of Scott Edmonds, Alec Esplin and Mark Chaplin with 87 points. They won on count back from the Captain's Team of John Mahood, Alistair Whalley and Chris Paschalides. The day raised £6,000 for the Marie Curie Cancer Care Charity and came from our sponsors, the raffle and of course the 108 players they had entered. Many thanks to the golf club, the sponsors and everyone who took part.
Dartmoor League Knockout
Saturday 14th May 2022
The Dartmoor League team travelled to Wrangaton for the second round of the KO competition. 
Read More...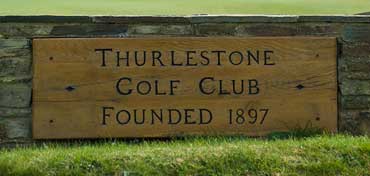 If you are looking to join a Club ranked in the Top 100 in England with a challenging course that will have you returning for years to come, then you must experience Thurlestone and all it has to offer.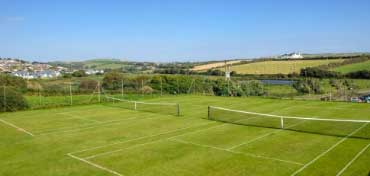 As well as a magnificent 18-hole course, the Club also boasts two hard tennis courts and ten grass courts - the highest number in the whole of the South West.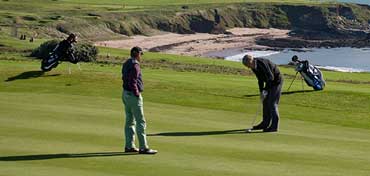 All visitors are given the friendliest of welcomes at Thurlestone Golf Club and we will strive to give you an excellent golfing experience from the moment you arrive.